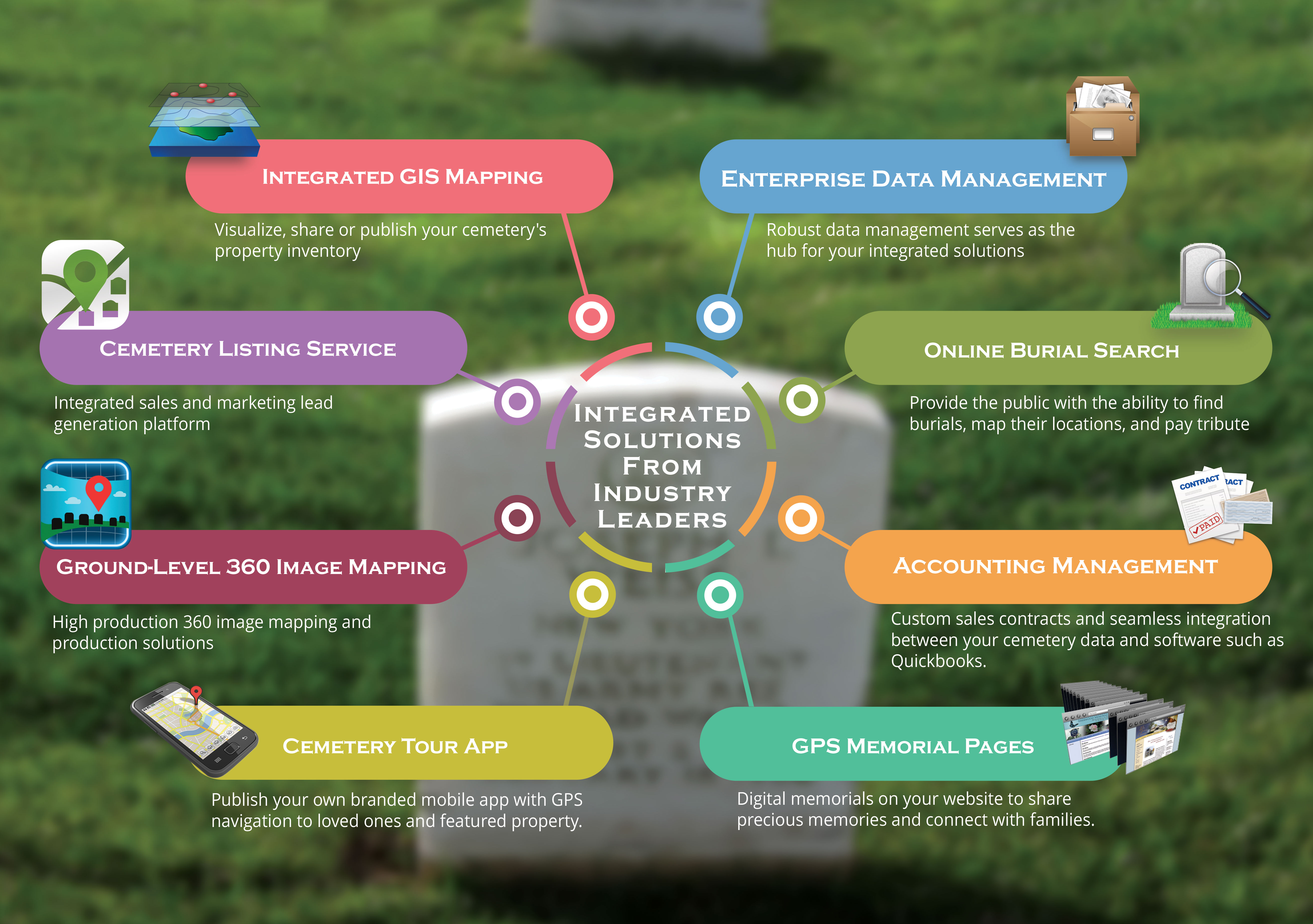 Visualize, share or publish your cemetery's property inventory.
Publish your own branded mobile app with GPS navigation to loved ones and featured property.

Enterprise Data Management
Robust data management serves as the hub for your integrated solutions.

Integrated sales and marketing lead generation platform.

Ground Level 360 Image Mapping
High production 360 image mapping and production solutions.
Provide the public with the ability to find burials, map their locations, and pay tributes.
Customer sales contracts and seamless integration between your cemetery data and software such as Quickbooks.
Digital memorials on your website to share precious memories and connect with families.
We'd Love to Hear From You, Lets Get In Touch!
You can use the form below to send a message to us or calls us with the following numbers:     

 800.501.3787 Toll Free  or   

 916.330.4126 Office